Gavin Maxwell (Writer) 1914-1968

Gavin Maxwell, the author who became a household name in the 20th century through his writing, is undoubtedly the best known of the Maxwells of Monreith and probably the best known of all the Maxwells.
Gavin, who was my father's younger brother, was born in 1914. His father, Aymer who was to be killed a few weeks after his birth in the First World War, was the heir apparent to Monreith, then a substantial and prosperous agricultural estate of about 17,000 acres including four villages around Monreith House. The Monreith Maxwells were descended from a younger brother of the first Lord Maxwell and had prospered over the five centuries since leaving Caerlaverock.
The Monreith Maxwells were more than local "pillars of society". They had been created Baronets in 1681 and would have been considered members of London as well as Scottish Society. Gavin's mother, Lady Mary, was a daughter of the Duke of Northumberland who was one of the richest and largest landowners in England and incidentally a close relation of James Smithson of Smithsonian fame.
Gavin has chronicled own his life in some detail in his various books and several books have been written about him. 1 can perhaps add some details that are not generally known.
Having been bought up on the hills of Elrig near Monreith, Gavin at an early age became an expert shot at wild game and trap shooting. He was much in demand at pheasant shoots where hosts wanted to achieve large "bags". He was also a gun expert. One of his party tricks was to throw a weighted cigarette packet in the air and shoot it with a revolver before it hit the ground. He was a great admirer of Annie Oakley of "Annie Get Your Gun" fame.
When the Second World War broke out, he was a natural choice as a small arms instructor to the Special Forces. He was due to be parachuted into France to help the Resistance but broke an ankle on the compulsory static jump onto a concrete floor in a gymnasium. Soldiers who did that were not allowed to do the real thing in case it happened again.
At the end of the war, Gavin took flying lessons. He was reputed to have run out of instructors willing to fly with him before he could qualify. He then enrolled on a postal course in journalism, which he did not finish. Both his grandfathers had owned newspapers. For a short period of time Gavin tried to make a living as a portrait painter with limited success.
Gavin then hit on the novel idea of making a fortune by fishing for basking shark on the West Coast of Scotland. This involved buying a small island, building a processing plant and buying several harpooning boats, which suffered from varying degrees of unseaworthiness. To do this he borrowed large sums of money from various relations, which was totally lost. Unfortunately the Maxwells have always been better at marrying money than making it. The only good thing to come out of this episode was his first book "Harpoon at a Venture" which got critical acclaim and sold reasonably well.
Gavin had always been interested in the story of a distant aunt who had married a Sicilian nobleman in the early 1 91h century who had died soon after the wedding. She continued to live in Sicily until her death many years later. Gavin's interest was in what had happened to the estate and money rather than respect for a dead relative. Gavin at this time was a director of the family farming company at Monreith and so "borrowed" a farm Land-Rover. then a new toy, and drove to Sicily in search of the lost fortune. He discovered that a Neapolitan lawyer had been paid to manage the estate by the Monreith Maxwells after Ms Maxwell's death. Every year the lawyer had asked for more funds to be sent from Scotland to repair the villa until finally the Scottish Agent had been instructed to tell his Neapolitan counterpart that the Maxwell family wished to have nothing more to do with the property. Gavin also discovered that the Neapolitan lawyer had taken possession of the property and assumed the Sicilian title.
Gavin arrived in Sicily shortly after Salvatore Guiliano, the charismatic politician, had been assassinated. Guiliano had been campaigning against Mafia corruption and was betrayed by one of his friends. This was the basis for Gavin's next book "God protect me from my friends", which further established his literary reputation. Sadly the Land-Rover either broke down or crashed and was sold to pay for the airfare home.
Gavin always loved fast cars but was, according to his brothers, dangerous at any speed. The state of his finances at any time could be assessed by the quality of his car. It was about this time that Gavin acquired in England a very inexpensive two-seater Maserati sports car. This was a far cry from the sleek Italian styled job that might be imagined. It had actually started its life in 1936 as a single-seater, eight cylinder supercharged grand prix car and was driven by Whitney Straight, the well-known American amateur racing driver. After WW2, it was converted by an enthusiast for road use by the addition of an ugly two-seater body and a starter motor that was woefully inadequate. As a result, whenever Gavin went anywhere he had to arrange for the local garage to tow start him when he wanted to leave. As well as being ugly, uncomfortable and very unreliable, it was a very strange colour. The reason for this was that the previous owner wished to have it painted 1talian Racing Red as are current Ferraris. The local garage was not familiar with this description and so the owner had the brainwave to dispatch a cherry of exactly the right colour to the garage. Unfortunately the car returned painted nearly black as the cherry had ripened before the car was painted. On the rare occasions that it worked it was extremely fast with a top speed of over 150 mph. It is now restored as a single-seater and in a museum.
1 had an interesting motoring experience with Gavin when he took me from school to see one of his friends who kept otters near Henley on Thames. The Thames valley is notorious for dense fogs in winter and that evening the fog was particularly bad. As usual Gavin's own car had suffered from a malfunction and was in a garage being repaired. As a result he had hired a basic level Ford which 1 remember as being very slow and cold. It also had a floor mounted gear shift lever with the sequence opposite to that of other European cars. All went well until we arrived in a dark and very thick fog at a major road, which we had to cross. Gavin explained that he would wait until no car lights were visible either way and then accelerate sharply to the other side. The execution was not quite as planned as Gavin selected the wrong gear. The car shot forward a few feet and the engine stalled. In his efforts to find the correct the knob to start the engine, he managed to turn the car lights off 1 was too young to drive but realised that stopping across a major road with no lights on a dark foggy night was probably not a good idea as indeed did the drivers of two cars that just missed us and shouted most uncomplimentary things. Gavin finally worked out how to turn the lights on, s" the engine and located first gear. 1 took a train back to London.
Gavin was then offered a chance of visiting the Marsh Arabs of Iraq and wrote about it in "A Reed Shaken by the Wind". It was another best seller. It also resulted in him being given a baby marsh otter which he took back to London. Both the otter and Gavin became instant celebrities when he was photographed taking it for a walk on a lead down the Kings Road in Chelsea, London.
The otter was not suited to London life and developed the anti-social habit of occasionally biting people and so Gavin decided to take it to Sandaig, his remote Highland cottage situated on the coast near the village of Glenelg. His subsequent book "A Ring of Bright Water" about life in the cottage with this otter and subsequent otters, became a world best seller. A film of the same title was loosely made from the book.
When Sandaig was completely destroyed by fire in 1966, Gavin moved into a nearby former lighthouse keeper's cottage on the island of Eileen Ban near Kyle of Lochalsh where he died from cancer in 1968. The island is now an otter sanctuary and his cottage a museum. His grave and that of the otter killed in the house fire are all that remain at Sandaig which is still visited by many hundreds of people each year.
This biography was written by Gavin Maxwell's nephew, Sir Michael Maxwell of Monreith Bt.
William Hamilton Maxwell (Writer and Novelist) 1792-1850

William Hamilton Maxwell was born 30th June 1792 in Newry, County Down, Ireland, the only son of James Maxwell a respectable merchant and his wife Catherine Hamilton. William's great grandfather had come to Ireland from Scotland as a military commander but stayed on when rewarded with a fair estate for his services. William grandfather was then murdered during the Great Rebellion leaving an infant son who through the dishonesty of his guardian lost his landed inheritance. As a school boy, William was preoccupied with arms and the military and before reaching manhood he claimed to have witnessed twenty duels. He entered Trinity College, Dublin in December 1807 where he is said to have read everything but the prescribed course. He did however graduated with distinction in 1812. Whilst he had roundly declared he would be a soldier his family dissuaded him from that path not least because his Aunt and benefactor swore to cut him off without a penny if he entered "that ungodly profession". So it was that William took up holy orders, a career for which he manifestly had no vocation. He was ordained in Carlow by the Bishop of Ferns on 25th July 1813 a had the poor Curacy of Clonallon overlooking the waters of Carlingford Bay. Several years later his Aunt, for whom had sacrificed so much, died and bequeathed him her fortune as stipulated. However, some legal informality invalidated the will and a more distant relative from whom she had been estranged succeeded to the estate. His fortunes changed when on 11th September 1817 he married Mary, daughter of Leonard Dobbin MP for the city of Armagh and was soon after presented the Rectory of Balla in County Mayo, with a living of £400 a year, a considerable sum at the time. He was also created a Prebendary Magistrate and was a Commissioner of the Peace. His neighbour, the Marquis of Sligo gave him a rent free cottage from where he sallied forth on hunting and shooting expeditions. He was a regular guest of garrison at Castlebar where he became an honorary member at the officers mess. Here he listened to the stories of the veterans of the Peninsular Wars and Waterloo. In the early 1820s, William started writing and encouraged by his friends his first novel "O'Hara" was publish in 1825. Like many other first efforts it fell flat. But not discouraged he carried on writing when there was poor sport in the field and he produced his first hit with "Wild Sports of the West" in 1832. Another sporting book followed the next year and in 1834 he published "Stories of Waterloo", thus the many hours spent wining and dining at the Castlebar Garrison began to pay off. His publisher paid him £100 for his latest book but urged him to extend the book with an offer of a further £200 which William duly accepted. William was now producing a couple of books a year as well as writing for periodicals. His works were popular and sold well. By 1844 he was spending little or no time in his parish and was soon deposed from this benefice. Thereafter he became a full time man of letters. His military writings became standard text books of British military history and were so accurate that he was rumoured to have been a military veteran himself, rumours that William did little to dispel. He had great success with his "life of the Duke of Wellington" and his "History of the Rebellion in 1798" was avowedly meant as a reply to Madden's "Lives of United Irishmen". His hand had been prolific and by 1848 he had published some twenty works many meeting with successful sales but he had lived life to the full and had made little provision for the future. He retired to Musselburgh near Edinburgh as his health declined and there he died on 29th December 1850.
Elsa Maxwell (Writer, Party Hostess and Wit) 1883-1963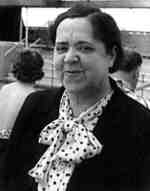 Party Animal!

Elsa Maxwell was born on 24th May 1883 in Keokuk, Iowa, but grew up in California. She left school at age 14 but later claimed to have continued her education at the University of California and the Sorbonne. Although she never had any music lessons she began to earn a living as a theatre pianist and accompanist in her early teens. She left San Francisco in 1905 as an odd-job girl with a Shakespearean company and subsequently appeared in vaudeville and for a time in South African music halls. In 1907 she began to write songs and eventually published some 80 compositions. About this time Elsa started meeting socially important people, showing up at soirées in the United States and Europe,. She worked her way up the social ladder into the international set. By the end of World War I she was giving parties for royalty and high society throughout Europe. She organized the International Motor Boat Races at the Lido in Venice (1925-26) and in 1926, under the auspices of the Crown Prince of Monaco, planned the Monte Carlo Beach Club, the Casino Hotel, and the Piscine Restaurants of Monte Carlo. Her renowned parties were noted not only for her chic guests but also for the novelties she devised to keep them amused. She was credited with inventing the "scavenger hunt" that became a popular party game in the 1930s.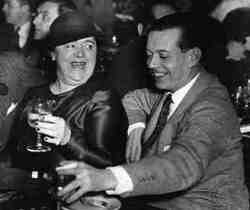 Elsa with best buddy Cole Porter
She returned to New York City in theearly 1930s, but the depression prompted her to move to Hollywood in 1938, where she appeared in several not very successful movie shorts, including Elsa Maxwell's Hotel for Women (1939) and The Lady and the Lug (1940). She later appeared in Stage Door Canteen (1943). Her radio program, "Elsa Maxwell's Party Line," began in 1942, she also wrote a syndicated gossip column. All the while she continued to organize parties for prominent social figures. In 1936 her "I Live by My Wits" was published serially in Harper's Bazaar, and two years later her "Life of Barbara Hutton" was serialized in Cosmopolitan. Her autobiography, R.S.V.P., appeared in 1954. In 1957 she published How to Do It; The Lively Art of Entertaining and began making weekly television appearances on Jack Paar's "Tonight" show. Elsa was the great catalyst, whose talent lay in introducing people and writing about it. For fifty years, she was a great friend of Cole Porter who worked her name into several of his songs. Elsa Maxwell died in New York on 1st November 1963.
Marilyn Maxwell. (Actress) 1921-1972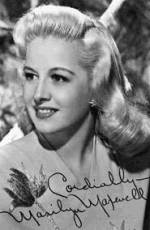 This Curvaceous, platinum-haired, sparkling-eyed leading lady of 40's and 50's Hollywood was born Marvel Maxwell in Clarinda, Iowa on 3rd August 1921. (Clarida is incidentally also the birth place of the legendry band leader Glen Miller). Her mother was a piano accompanist for the dancer Ruth St. Denis and Marvel traveled with her as a child. At the age of three, Marvel, made her first stage appearance in a dance number. After taking singing lessons as a teenager she became a band vocalist and sang on radio. She trained for the stage at the Pasadena Playhouse. Marvel Maxwell's career started in 1937 when she started singing with the Ted Weems Orchestra along side Perry Como. But her obvious talent was to take her on to Hollywood and stardom.
In 1942, MGM signed her as a contract player. She changed her name and her hair colour and became the original platinum blond Marilyn whilst Norma Jean Baker (Mortenson) was still living in obscurity. Her early appearances in film are mostly uncredited walk on walk off rolls. Her first credited movie was in the war propaganda film Stand by for Action in 1943 which lead to her fist starring role in Swing Fever in 1944. Later that year she married the actor, John Conte, her romantic lead from the 1944 Abbot and Costello film Lost in a Harem, but the marriage did not last long and they were divorced in 1947.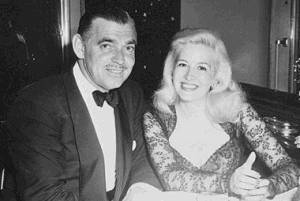 She sang with Bing Crosby in many of his Kraft Radio Shows in the forties and she was often the 'straight-man' in Abbot and Costello's radio shows. Throughout the rest of the forties and early fifties, Marilyn starred in a dozen hit movies alongside many Hollywood's great leading men including, Clark Gable, Mickey Rooney, George Raft and Kirk Douglas. In 1951, she joined Bob Hope's road show on their tours to entertain the US forces in Korea. She was also Hope's leading lady in the comedy The Lemon Drop Kid. Her second marriage, to Andy Mcintyre, who she had married in 1949, lasted less than a year and the couple were divorced in 1950. She married a third time in 1954 to Jerry Davis and had by him a son to whom she devoted three years before returning to acting in 1958 in the Jerry Lewis hit comedy Rock-a-bye Baby. Unfortunately her marriage suffered with her return to work and she was divorced from Jerry Davis in 1960.
In 1961 she starred for two seasons in the television program Bus Stop as the owner of a bus stop café. This revived interest in her career and she had several more films in the early sixties but leading roles were hard to come by, going to younger actresses. She did however do a lot of TV appearances and radio work. Her last starring role in a film came in 1970 in Wild Women a modestly successful drama about the Mexican civil war. But years of smoking were catching up with the actress and she died of a heart attack aged just fifty on 20th March 1972 in Beverly Hill, California. Her movie credits include over thirty films and she will forever be remembered as the original MM.